Using Globalscape Web Transfer Client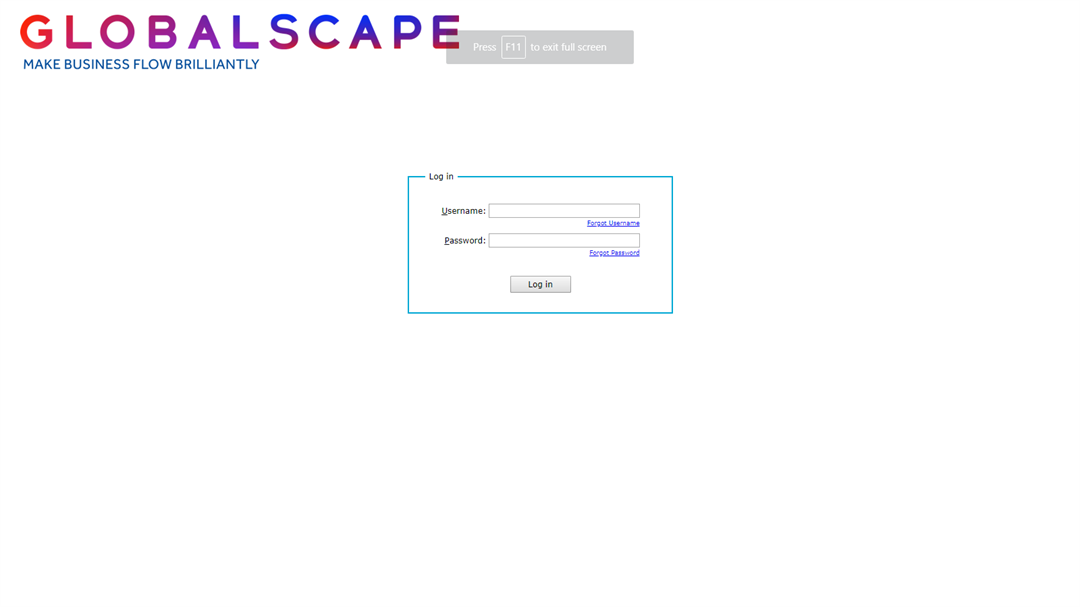 Navigate to the login screen as shown in the above example – enter the username and password, shown below then select "Log In"
 
Web link: https://globalscape.dew.sc.gov:443/EFTClient/Account/Login.htm
| District Office | Username | Password |
| --- | --- | --- |
| Columbia/Aiken: | FS_ColaAiken2 | FS_CAuser |
| Florence: | FS_Florence2 | FS_Flouser |
| Conway: | FS_Conway2 | FS_Cwayuser |
| Charleston/Beaufort: | FS_CharBeauft2 | FS_ChaBuser |
| Rock Hill/Spartanburg: | FS_RHillSpartbg2 | FS_RHSuser |
| Greenville: | FS_Greenville2 | FS_Grnvuser |
First, enter your username and password, then click "Log In"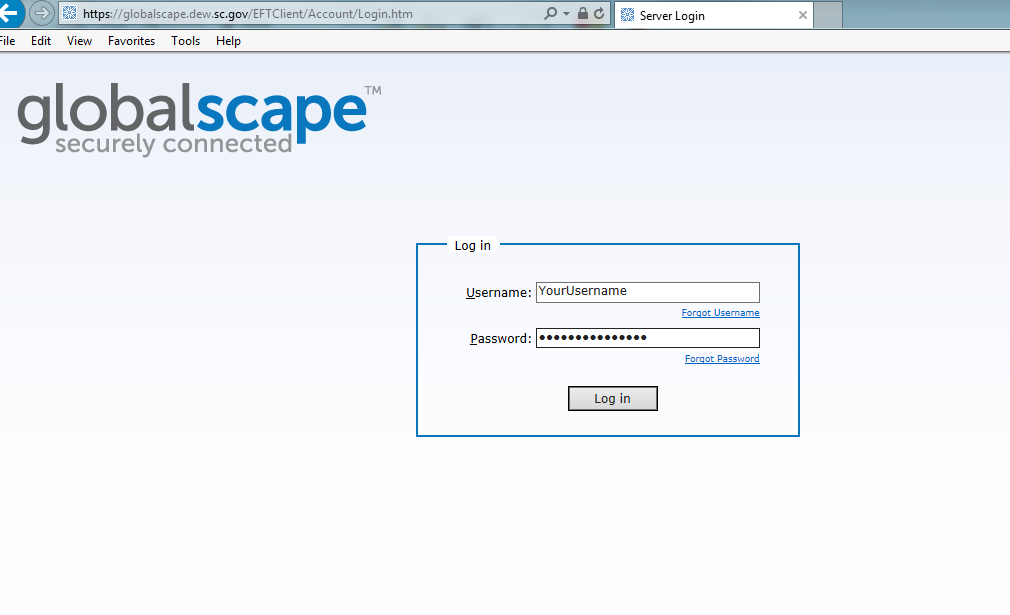 Once you have successfully logged in, click on the upload icon to allow you to point to your file location.

IMPORTANT: Please include your SCDEW Account Number in the name of each file you upload.

Example: 123456TaxReturn2018.pdf or 123456Suta941.docx

Browse to the file location, select your file, and then click the "open" button to upload your file.

You can also drag and drop a file to the folders.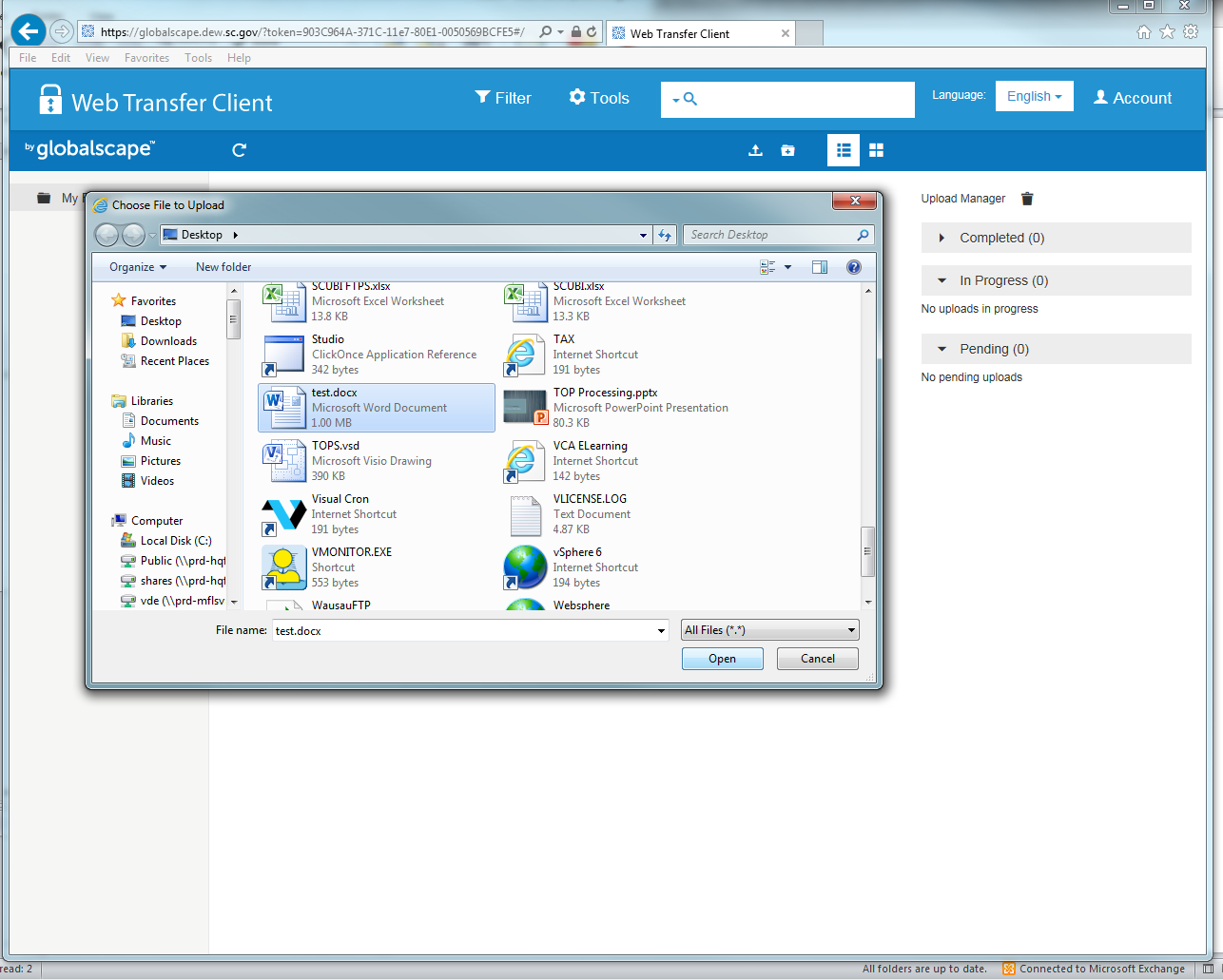 Once you have uploaded your file, your upload should appear on the screen as shown below.